Our third free Digitizing The War Illustrated Workshop will take place on the 31st of July, 10am-4pm, in Jarman Studio 7 at the University of Kent in Canterbury.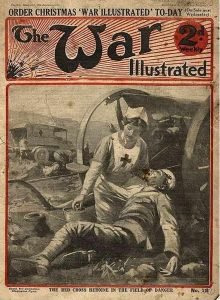 During the workshop, we will give volunteers some background information on the important World War I magazine The War Illustrated (August 1914-February 1919). We will help them to familiarise themselves with the online archive, as well as give guidance on planning and completing research projects of their own. It is not necessary for participants to attend every workshop.
We welcome both more and less experienced researchers and internet users.
The venue is accessible and free refreshments (welcome tea/coffee and lunch) will be provided. Some computers will be available, but you may wish to bring your own laptop for convenience.
Places are free but limited to 12, so please email us on normma.network@gmail.com to secure your place or if you have any queries.
Directions to the Jarman Building
https://www.kent.ac.uk/maps/canterbury/canterbury-campus/building/jarman-building