'Digitizing The War Illustrated' workshop participant Lisa has very kindly brought NoRMMA's attention to a brilliant campaign which may be of interest. The United States' Library of Congress (LOC) is asking for volunteers to transcribe, and review others' transcriptions of, written material relating to women's suffrage in the United States.
Our workshops have shown us that while OCR is very useful in automatically recognising the typed words present in magazines, it is not infallible. The LOC's task is even more complex, since many of the papers are hand-written.
Women active in the earlier part of the movement were arguing for their cause before the start of the country's Civil War in 1861. Material about these trailblazers such as Susan B. Anthony and Elizabeth Cady Stanton (both of whom died before World War I) includes correspondence, daybooks, diaries, and speeches.
African American Mary Church Terrell was born to freed slaves during the Civil War, and her papers include address and appointment books. Her diaries and journals stretch from 1888 to 1951 and signal her influence on the Civil Rights Movement which is considered by some to have been inaugurated in 1954 – the year of Church Terrell's death.
Our examination of issues of The War Illustrated on the Internet Archive has revealed that while on the surface images of men dominate, the depiction of women is complex and interesting. The LOC's campaign provides further context, reminding us that while World War I was raging, women continued their fight for equal rights.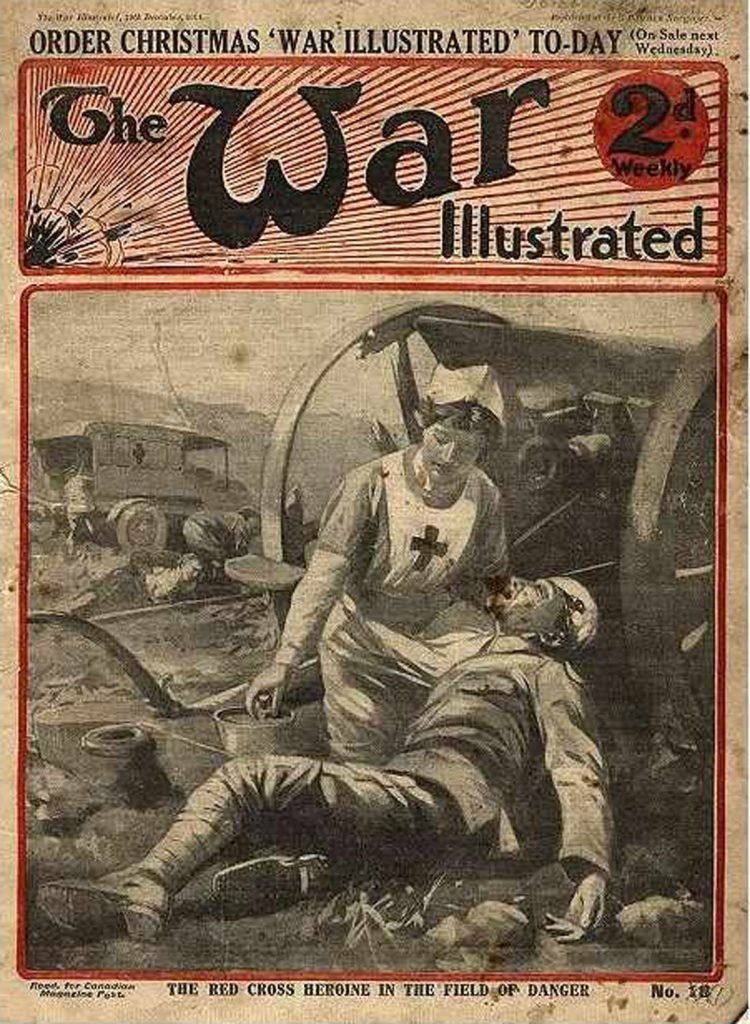 This article on the Mental Floss website provides a good overview of the project: https://mentalfloss.com/article/593040/library-congress-needs-help-transcribing-suffragist-documents
You can find the LOC's page for the campaign here:
https://crowd.loc.gov/topics/suffrage-women-fight-for-the-vote/
Thanks Lisa!