Ahead of our first workshop on 27 June, we are delighted to confirm some of the dates of our other free history events (funded by the National Lottery Heritage Fund) which are taking place at the University of Kent in Canterbury over the Summer.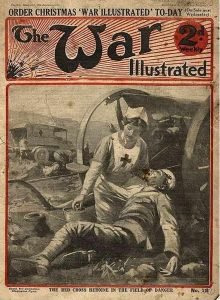 The second workshop exploring the online archive of the important World War I magazine The War Illustrated will take place on Wednesday 24 July, 10am-4pm (in Jarman Studio 7).
The third workshop is scheduled for Wednesday 31 July, 10am-4pm (in Jarman Studio 7)
The progress day, to which all workshop participants are invited, will take place on19 August, 10am-5pm.
The tea-dance launch will take place in September (exact date TBA).
Further details will be posted in due course.
In order to book a place on a workshop, or if you have any queries, please email us at normma.network@gmail.com.